Roatan
Gelding - Oldenburg GOV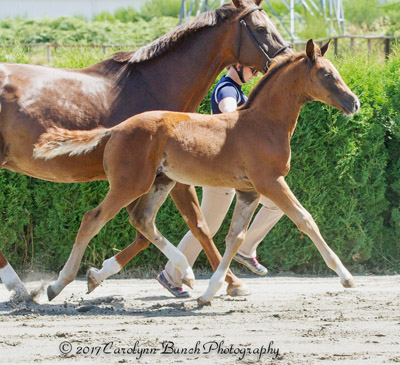 2017 Gelding – Oldenburg GOV

$22,000

Roatan by Rotspon x Wonderful Lady (Walzertraum Moon/Velten Third)

Lovely liver chestnut colt with a deep pedigree steeped in dressage producing lines, we think this fellow has a bright future!  Three correct gaits, and moves uphill with cadence, despite being in a very rump high stage of growth at the time of his inspection video!  Well mannered, and in a compact, manageable package.  We expect him to finish out about 16hh.  Great prospect for someone looking for a well bred and correct partner in a more manageable package.