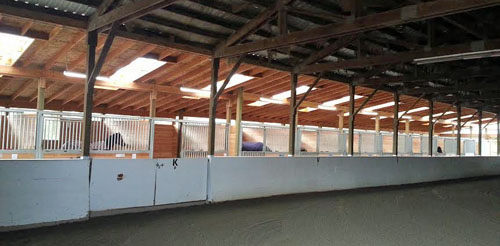 Horse Boarding
Miari Stables is owned and managed by Kari McClain, who has several decades of experience managing her successful and popular barn with the philosophy of providing each horse the same level of care she desires for her own. Our knowledgeable staff specializes in overseeing the care and well being of your horse so you can focus on enjoying your time with your equine partner in an inclusive, supportive community.
We provide only full care boarding
.
The Facility
(40) 12 X 12 stalls with  rubber mats, well ventilated, most with Dutch doors

(3) stalls with CCTV cameras for horses who need to be monitored

Watering in stalls is done by buckets in order to monitor water intake

Two arenas: an indoor 20 x 40 sand arena with mirrors, watered and groomed daily for year round use and, an outdoor sand arena, 40 x 70 meters with a full size dressage court set up at all times, also watered and maintained daily

We also have a full set of well maintained jumps which are usually set up outdoors most of the year

All horses at Miari are fed twice daily with a high quality grain formulated to balance the vitamins and minerals in our hay, and your choice of high quality orchard grass or supplemental alfalfa if your horse needs it. (We will feed your own provided feed if you prefer.) We also feed any top dress supplements or medication you provide for your horse

Horses are turned out daily in private paddocks, fenced with 5 ft. no-climb wire with top boards and triple hot wires for their protection

Stalls are cleaned daily, disinfected and bedded using non-dusty wood shavings


Water buckets are cleaned and disinfected twice a week

Paddocks are cleaned weekly and they drain well in the rainy months.

Live-in knowledgeable stable staff enabling horses to be monitored 24/7

7 days a week access to your horse.  We are open 365 days a year
Other Amenities include:
Private heated tack lockers, one per stall

Hot and cold water wash rack with overhead heater

Indoor restroom

2 matted dedicated groom areas with vacuums

Refrigerator for storing vaccines, etc., microwave, and heated lounge area

Indoor arena seating with overhead heat for spectators or parents and spouses!

Summer in-barn fly misting spray system for insect control and fly predators for the outdoor areas laid down regularly to keep flies at a minimum

Trailer parking available for an additional monthly fee

Staff are available to medicate your horse or to catch and hold them for vet or farrier for additional fee

Putting on your horse's fly mask or blanket is provided as conditions dictate

Access to several excellent local equine vets and sport horse performance farriers

Picnic table and hand grazing areas for you and your steed to enjoy!
Call to inquire about boarding availability.  Click here to contact us for rates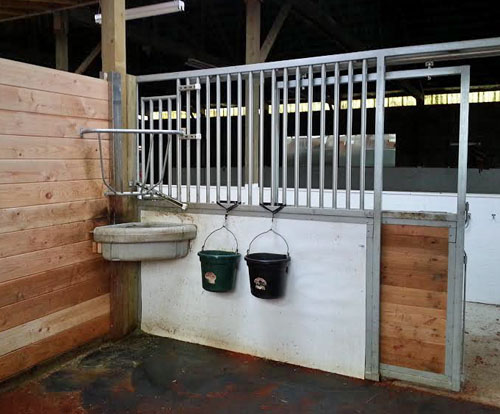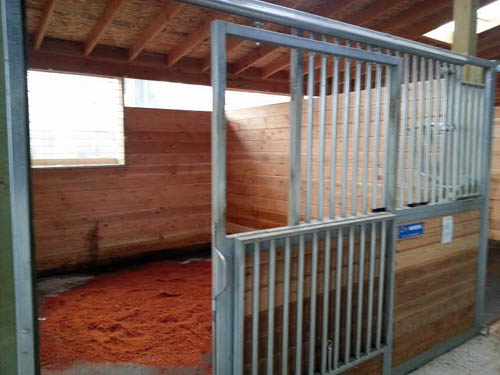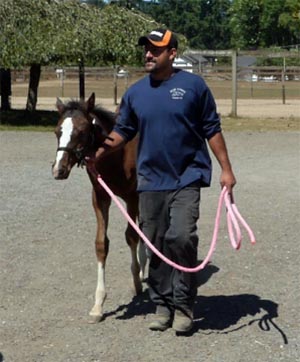 Miari Stables offers a warm, friendly and supportive community atmosphere for you and your horse! All breeds are welcome. Please come join us or just visit!  Please call (360) 943-7067