Hot To Trot
Mare - Oldenburg GOV & Hanovarian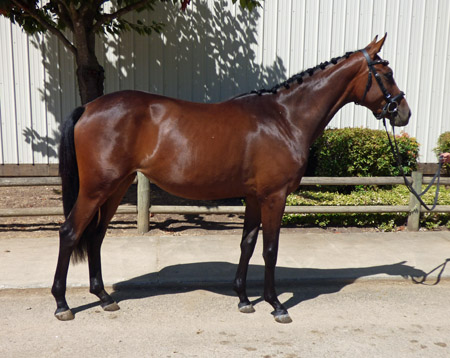 Congratulations to Cindy King of Portland, OR on her purchase of our fabulous broodmare Hot to Trot!   Hotline/Bordeaux/Akzent I

2013 16.hh She is a dark bay registered Hanoverian mare, with star studded pedigree: Hotline/Bordeaux/Akzent I.  Elegant and typey.  Lovely, fluid mover with elasticity, uphill balance, and good hindquarter use.   Accepted into the Oldenburg GOV main mare book.  She is an excellent mother & has had one beautiful and wonderfully moving foal!

Again, congrats Cindy and we'll be looking forward to seeing your wonderful foals soon!