Hot Stuff
Filly- Oldenburg GOV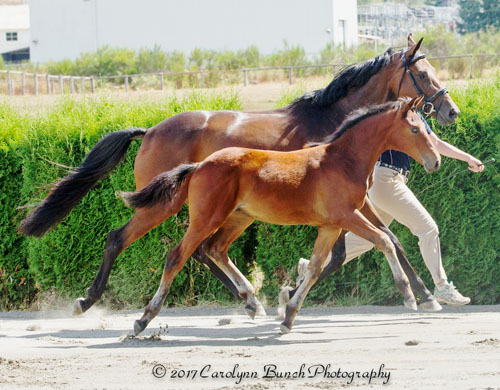 2017 Filly – Oldenburg GOV

$25,000

Hot Stuff by Hohenstaufen x  (Hohenstien/Hotline)

This elegant bay filly has a power packed pedigree for success in dressage, and the presence and movement to make good on her ancestry!  Uphill, great use of her hindquarters, and lots of reach, elasticity, and balance, she looks like she will make someone a seriously competitive dressage mount with the talent to make it to FEI.  We expect her to finish out 16.0-16.1hh, so the perfect size for someone wanting fancy, but in

not too big a package. This one is intelligent and bold, but very teachable. Her future looks bright!