Sarah Cohen Steadman
USDF Silver & Bronze Medalist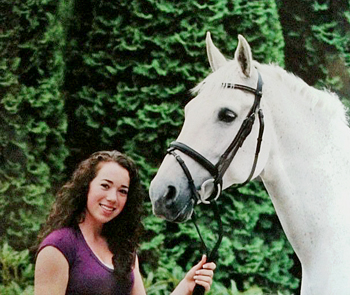 Young Horse Trainer – Instructor

USDF Silver & Bronze Medalist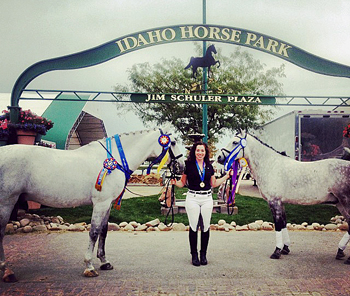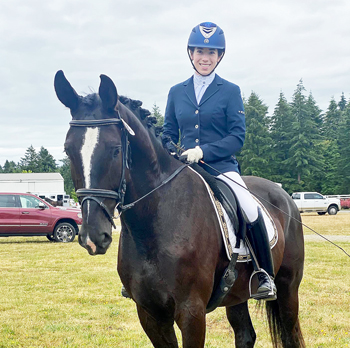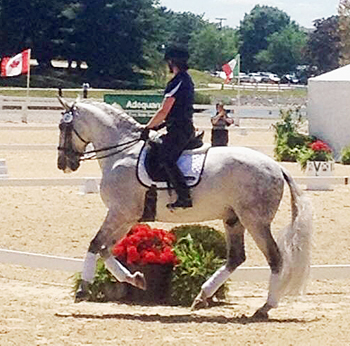 Sarah Cohen Steadman
Young Horse Rider/Trainer, Instructor, Competitor



Sarah began riding at the age of 6 in Anchorage, Alaska. She always had a love of
horses and begged her parents from an early age to let her ride. Sarah was a member of the Hillside
Highriders 4-H club while leasing Stuart Little, a Welsh pony, whom she showed in a variety of disciplines
from western to jumping to dressage. At 12 Sarah acquired her first horse, a quarter horse named Jenna
and began riding regularly in clinics with Judy Thocher. After falling in love with Dressage, she made the
trip to Washington State (WA) at the age of 14 to look at a warmblood, Lilly. While in WA , Sarah had the privilege of riding
multiple horses varying in age and level and realized she never wanted to leave WA. She became a
working student during the summers and every school break that she could before graduating high
school early to pursue horses before college. Sarah showed numerous horses for Judy and clients
ranging from ponies to 17 hand warmbloods. Her passion for dressage grew immensely and Sarah
strived to ride with as many clinicians as she could to further her education, including Conrad
Schumacher, Shannon Peters, Juan Matute Guimon, Scott Hassler, and Janet Foy.
Sarah continued to ride and train while obtaining her Bachelors of Science in Diagnostic Imaging. She
traveled to Wellington, Florida to participate in the Young Rider Graduate Program and USDF FEI
Trainers Conference. In March of 2014 she was given the privilege of leasing Regina Agren's Vicaro at
the age of 21 and was a member of the Region 6 North American Junior Young Rider team, traveling to
the Kentucky horse Park to compete. In 2015 Sarah traveled to Germany to participate in the Young
Rider International Dream Program put on by The Dressage Foundation in Aachen, Germany.
After graduating college, Sarah bought her next mount, Sarotti Deluxe. She traveled to Arroyo Del Mar
where she tried Sarotti and spent the first two months working with Dawn White O'Connor before
bringing Sarotti to WA. She competed Sarotti through PSG. Sarah moved to Miari Stables in April 2019 to further
her education under Kari McClain. Sarah currently competes her Miari bred First Romance, in addition to
young horses for Kari and clients. Sarah enjoys bringing young horse through the levels and seeing them
succeed and gain confidence at home and in the show ring. Sarah routinely clinics with Lilo Fore and
Karen Pavicic to further her education. Sarah has had numerous regional championship placings, is a
USDF bronze and silver medalist, recipient of several USDF rider performance awards, and was the 2014
USDF 4 th level JR/YR National Reserve Champion.
Sarah has a select few spots available for putting miles on young horses that have already been started as well as giving them some show exposure if you wish. Sarah will also be doing some teaching.
Contact Sarah At SCS Dressage  (907) 748-2633